I want to know what's most important… And I truly hope your students read this too…
School Tour:
Sugamo Gakuen, Tokyo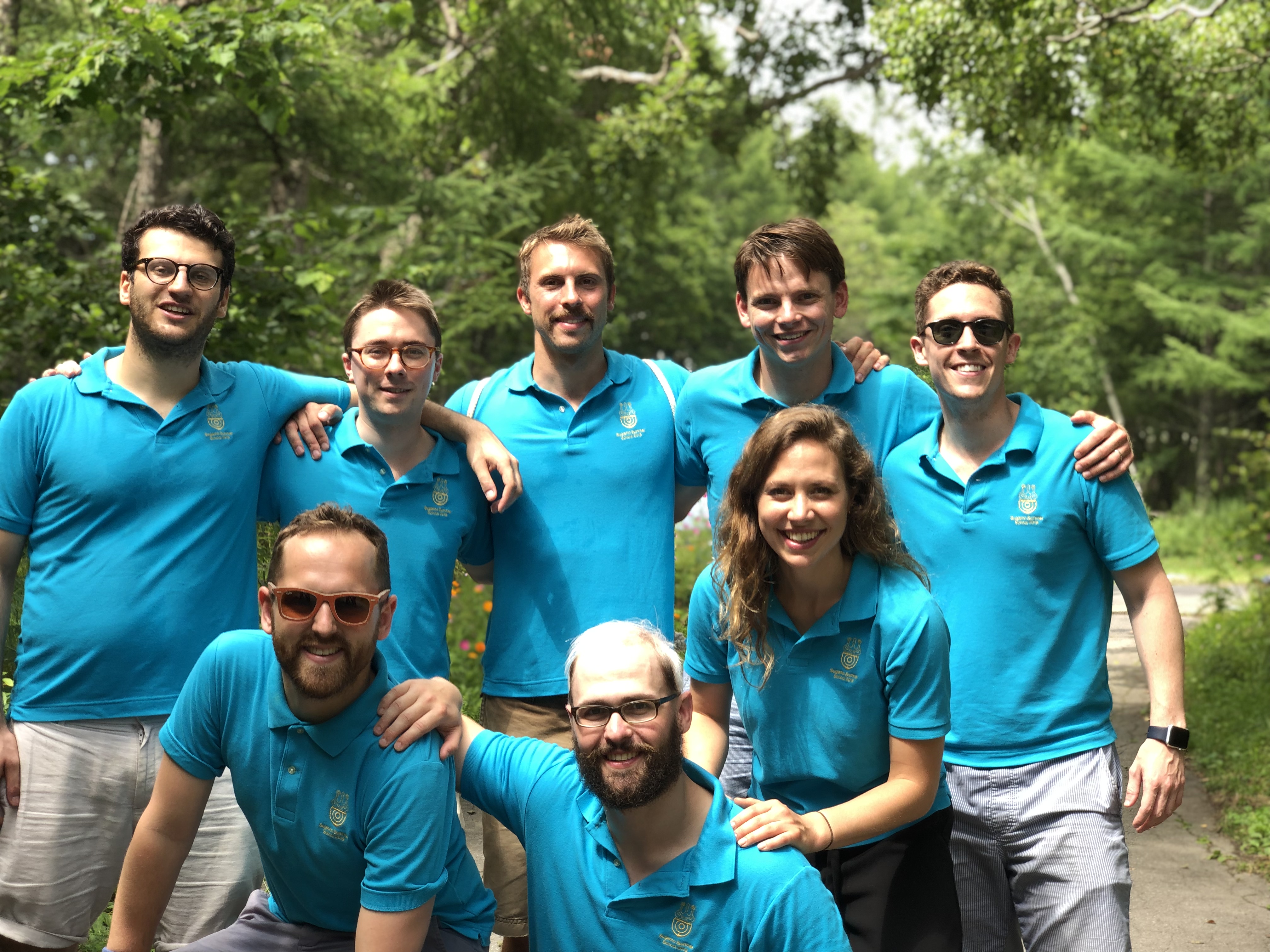 Sugamo Summer School 2019 —nurturing passion and personal connections
Lives opened up to the world!A miraculous course from elite instructors
Building a core for life
Sowing good seeds
"With Sugamo Summer School (SSS) we have the right kind of learning environment," states Ollie Stephenson, who has been its director since the beginning. "It's a safe environment, body and mind, where students can try anything, and fail as much as they like. It's a forum where they can get a real sense of adults regarding them as promising."
The eight English instructors learn the students names and faces in advance, ready to give them a big welcome when they arrive in Shirakaba Kogen. They immediately get into playing soccer and Frisbee, relaxing the students' bodies and dissolving any nerves at once. The objective of SSS is to give students a new mindset—to transform their way of thinking and behavior, opening them up to go and actively engage in communication themselves. At a "Japanese Culture Presentation," the instructors give detailed feedback to each individual student on how they could improve elements such as their posture or expression. The students are then able to see an improved version of themselves when they try giving their presentations again. But Hidemasa Okada, Head of Overseas Education at Sugamo Gakuen, the man who had the idea for SSS, smiles.
"It doesn't have to stop here [at SSS]. I want students to be left with a sense of frustration, wanting to speak to the teachers more, wanting to get better at English. As long as the seed has been sown, and is given light and water for the appropriate time, I have no doubt that the buds will emerge. The important thing is to sow good seeds."
Being truly elite means to do everything—not only study, but sports and arts as well. Naturally breaking out into a vocal harmony if someone is playing the piano. In touch rugby and cricket, the teachers move with greater intensity than the students, calling out, and truly enjoying the experience. If it rains, why not pass the time drawing? The students witness, and experience vicariously, how value is placed on the balance between the public and private, how life is celebrated aggressively, and how daily lives invested with color by a broad education. Time spent with the teachers, shining like a jewel—these are the "good seeds".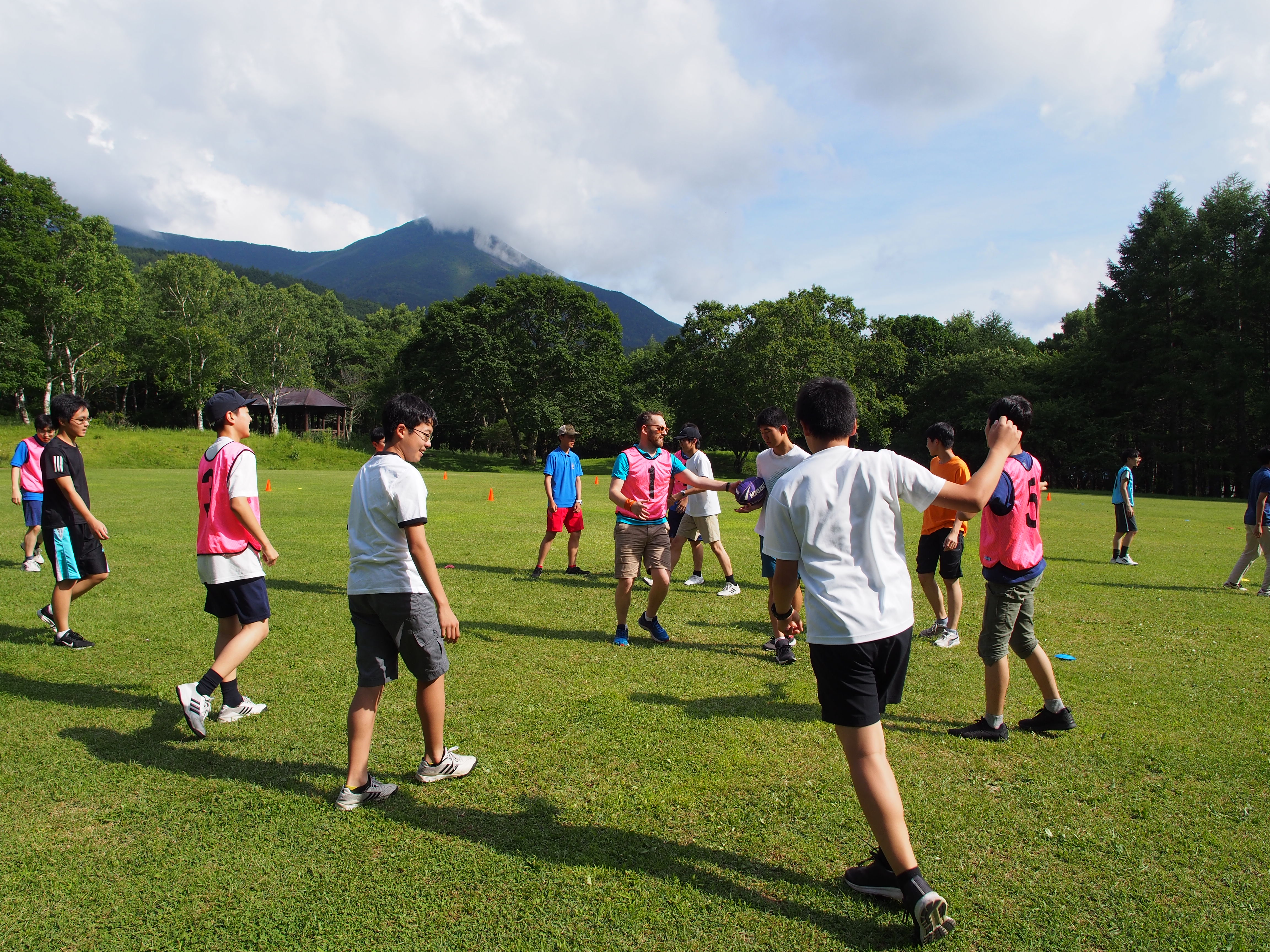 The activities (arts, sports, etc.) aren't just a chance to take it easy; instructors and students take them seriously for a good two hours every day.
Coming into contact with elite instructors, with important roles in the government of the United Kingdom, architecture, advertising, and education, sparks a passion in the students. This miraculous course, which can only be experienced at the Sugamo Summer School, has a definite effect in terms of broadening students' values, and how they think about their futures. The English instructors, who talk about how happy it makes them to have an important impact on the children's lives, and the students start building bonds that will last them a lifetime. The eight teachers and 50 Sugamo students at this year's Sugamo Summer School, the third ever, set out on a life-changing summer!
I'd like the option of a future that opens out into the world
The day before SSS, students welcomed the instructors with a tea ceremony presentation. Over the year since the previous SSS, they had flown out into the world, taking part in the Eton College Summer School (three weeks of learning English language and culture at the United Kingdom's world-leading school Eton College, which Sugamo Gakuen has participated in every year since 2002) or studying overseas in Canada. Since the launch of SSS, the number of students participating in overseas experience-oriented learning programs has risen significantly. Mr. Okada mentions that after the tea ceremony presentation, the instructors commented on how moved they were at the extraordinary growth of students they remembered as such small, timid children. One student, a senior high school first grader who went to study at the Eton College Summer School after participating in the first SSS, says excitedly, "I wanted to see the wonderful teachers so much (laughs), that I came back!" In two years, his previously middling English grades rose to third in his year. "Before, it was astonishing. The teachers were really kind, and took the students seriously. They opened all kinds of doors in me. I used to be expressionless, but I learned to laugh, all thanks to Ms. Emily's Drama class."
Listening to his speech now, Emily was moved to tears by how much he had grown. He is now at a crossroads in his life.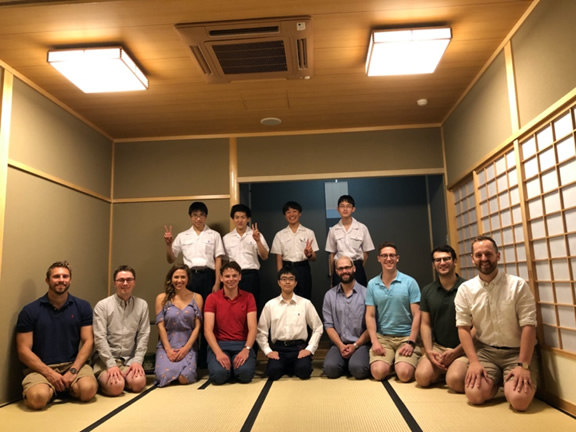 "I like my classes and my friends at Sugamo, but I wonder whether I could have the option of going to university overseas like Kaneda, a senior of mine." Hayato Kaneda, who went on to Oxford University after a long period of study in the United Kingdom, is a Sugamo Gakuen old boy, and also provides support at SSS. Kaneda is a role model who embodies this path that opens out into the world. According to Mr. Okada, "there are various perspectives and life options in the world other than the route of spending your adolescence studying for exams and getting into the university of your choice. I want to support students in carving out a life that they can be excited about, even if it takes courage."
Classes in which teachers and students inspire each other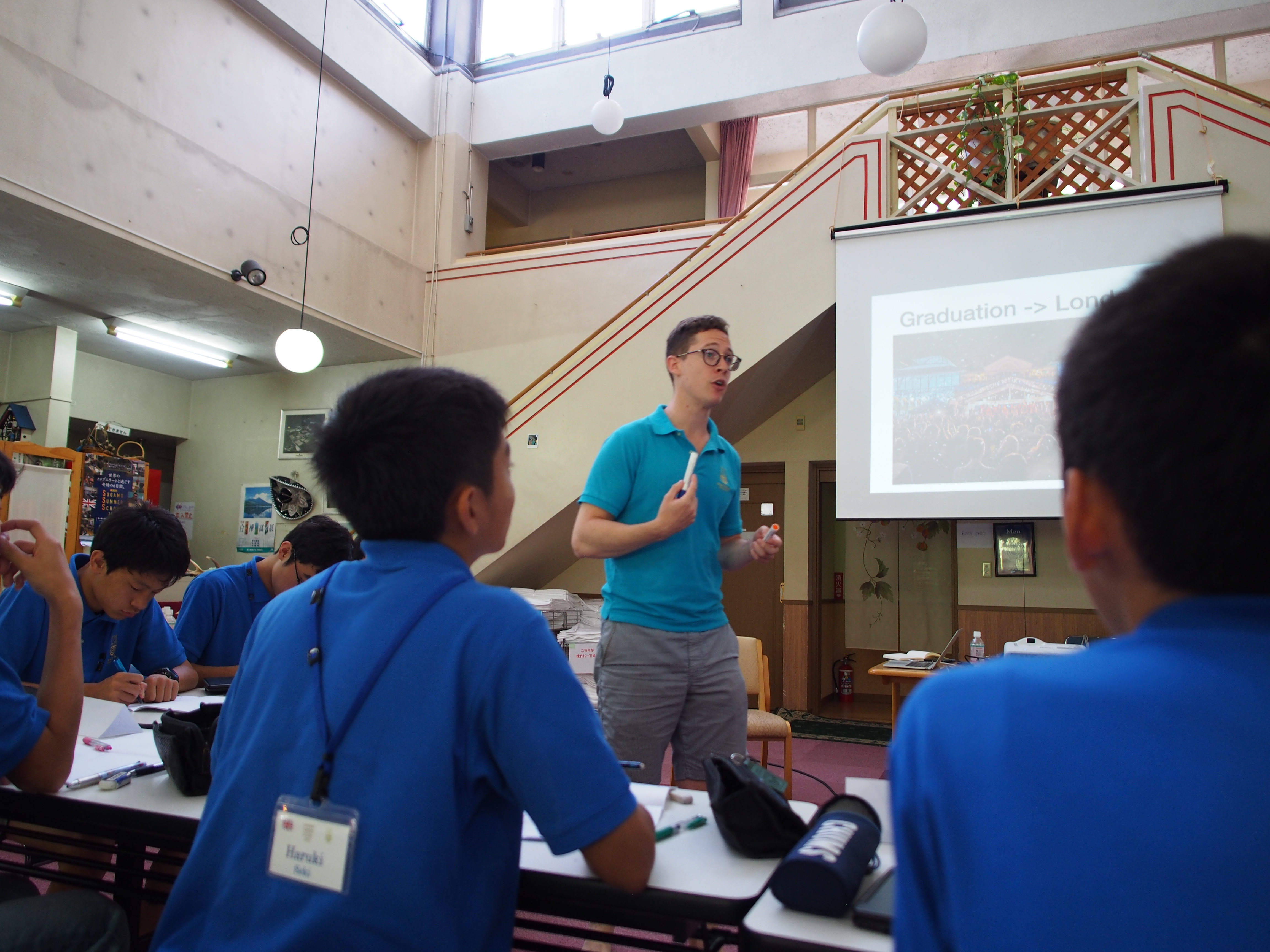 An instructor talking about the "Motivation Curve" of his own life. Mr. Ollie's many stories of failure make the students feel sympathetic, instantly shrinking the distance between them.
The instructors created original classes that take advantage of the instructors' careers and areas of expertise, under the supervision of Mr. Okada. Mr. Ollie explains, "This is because the teachers themselves will enjoy making the lessons. And that enjoyment is sure to be passed on to the students." Mr. Tommy, who up until directly before SSS had been right in the midst of fierce cabinet meeting negotiations had the students tell him the qualities necessary for a good leader. Even if a student was unable to answer, he reassured them, "OK, that's fine"; when someone said, "understanding other people's feelings," he shouted, "fantastic!" and they high fived, smiling at each other happily. Mr. Tristan had a discussion with Japanese History teacher Daisuke Yamazaki ahead of his "Why no female emperors?" History class.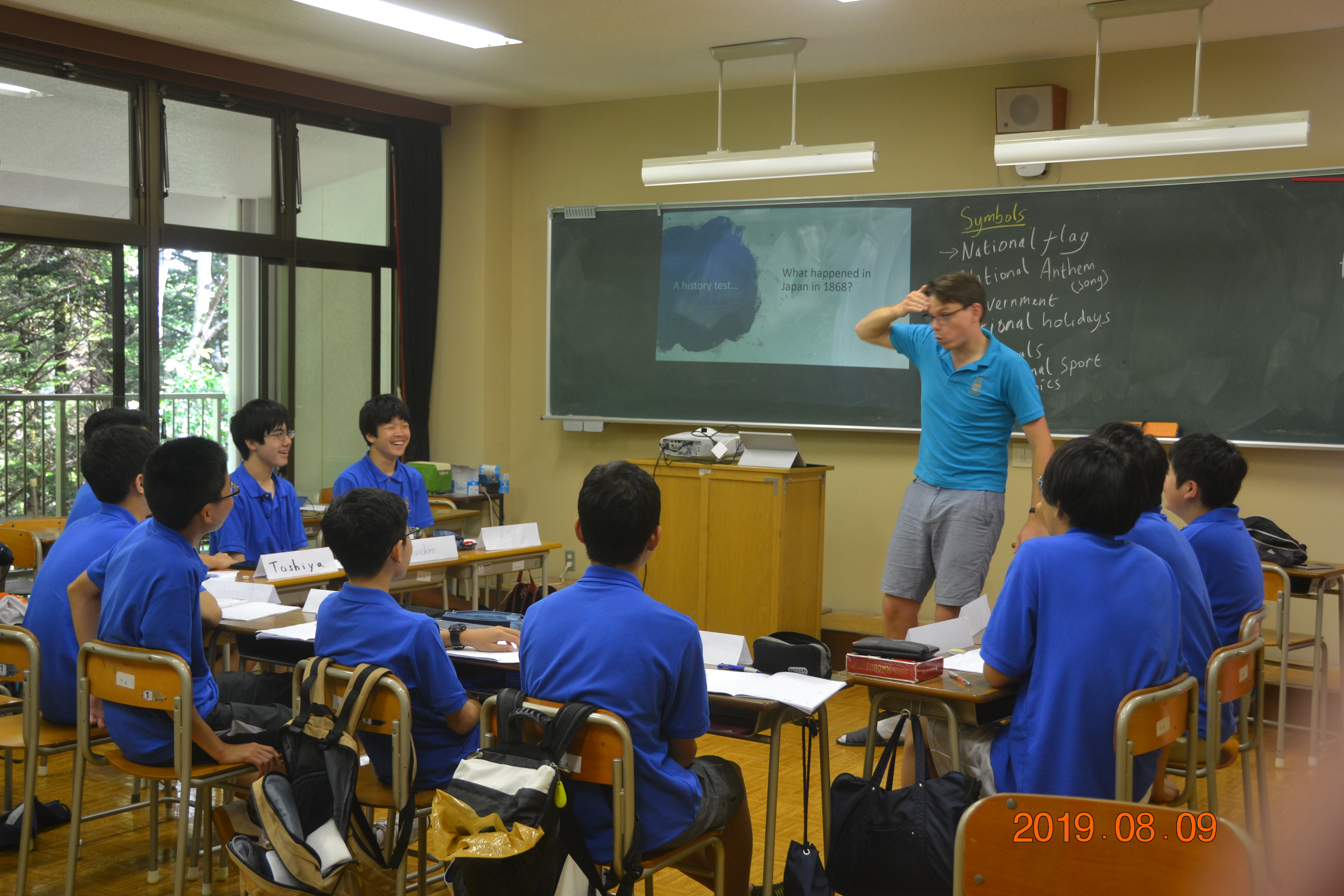 Students obtain new perspectives as they take wander far and wide through historical eras and countries in Mr. Tristan's energetic History class.
Mr. Yamazaki comments, "Mr. Tristan is exceptionally good at guiding students by making them ask and answer questions. Students were able to get a real sense of what it would have felt like in westernizing Meiji era Japan as they made liberal use of physical gestures alongside English to answer his question, "what does 'catch up' mean?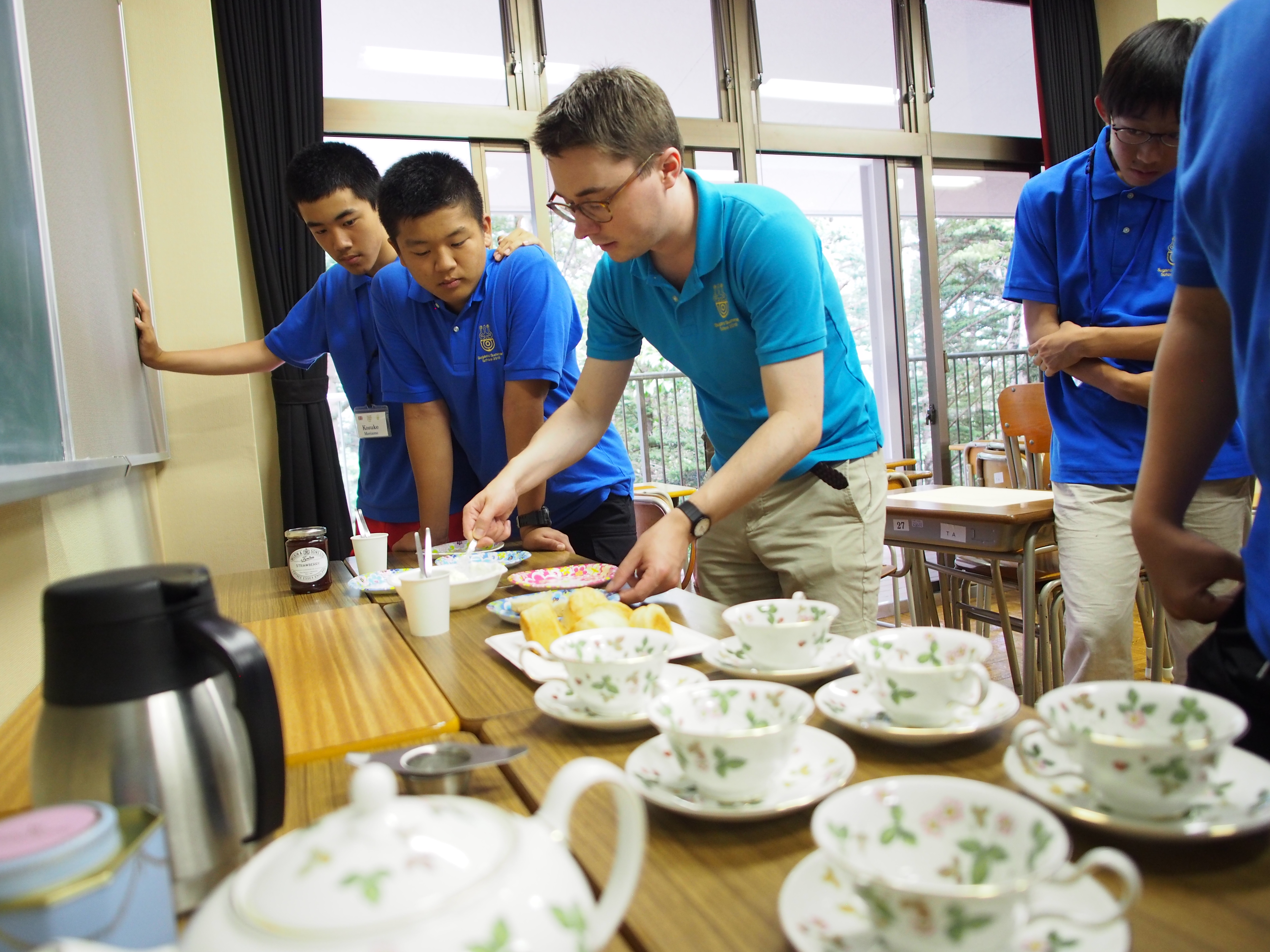 Mr. Noah's full-fledged English teatime was a very popular class. Students take scones and tea as classical music plays
Mr. Noah's lessons on English Tea allowed students to take turns experiencing a refined teatime and awaken to the deliciousness of black tea. In the Drama classes, the shy adolescent Japanese boys enjoyed putting their whole bodies into expressing their emotions in English. Ms. Emily remarked that, "the students were surprisingly expressive, and there have been so many times when they've come out of their shells."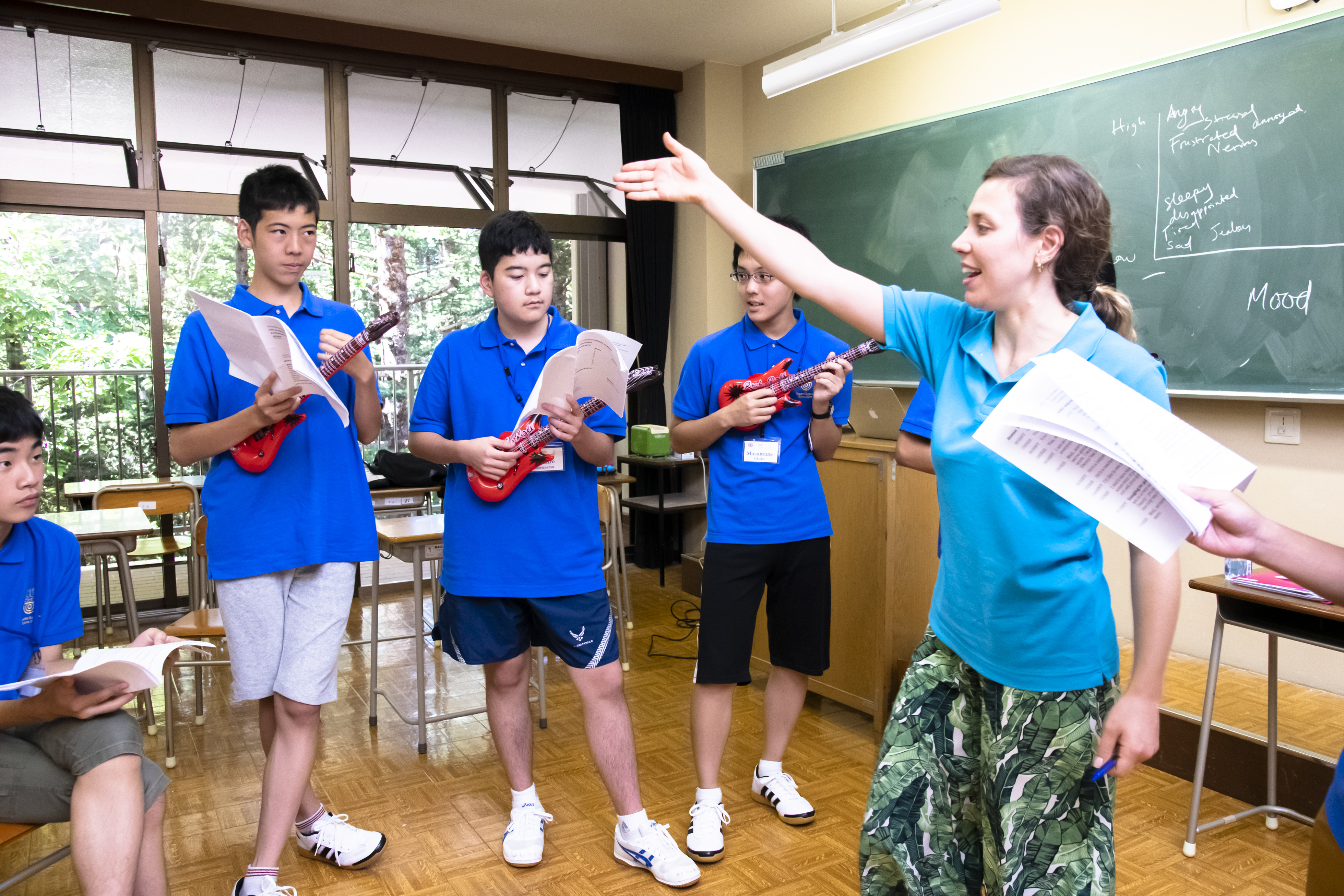 In Emily's Drama class, the students use their whole bodies to convey emotion in English. Everyone put their hearts into performing the final play
Why fit SSS into already punishing schedules? Mr. Ollie's answer was simple, warm, and powerful, "It's really stimulating to see the student's progressing like this. I know that a single step taken at SSS will turn into truly significant growth afterwards. That's what motivates us.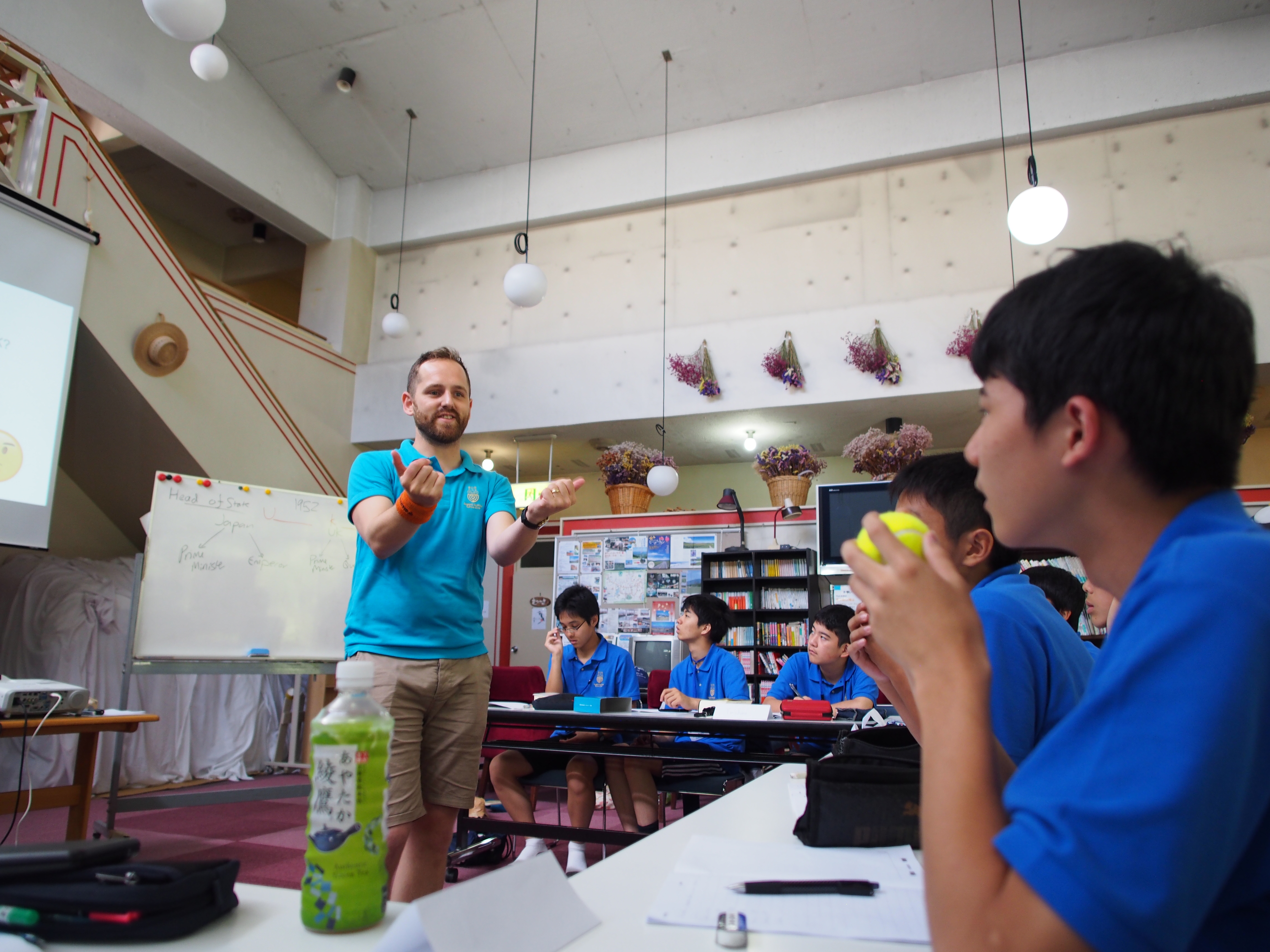 Mr. Tommy in discussion with students about theories of leadership. Living English expressions that aren't found in exam textbooks follow one after the other.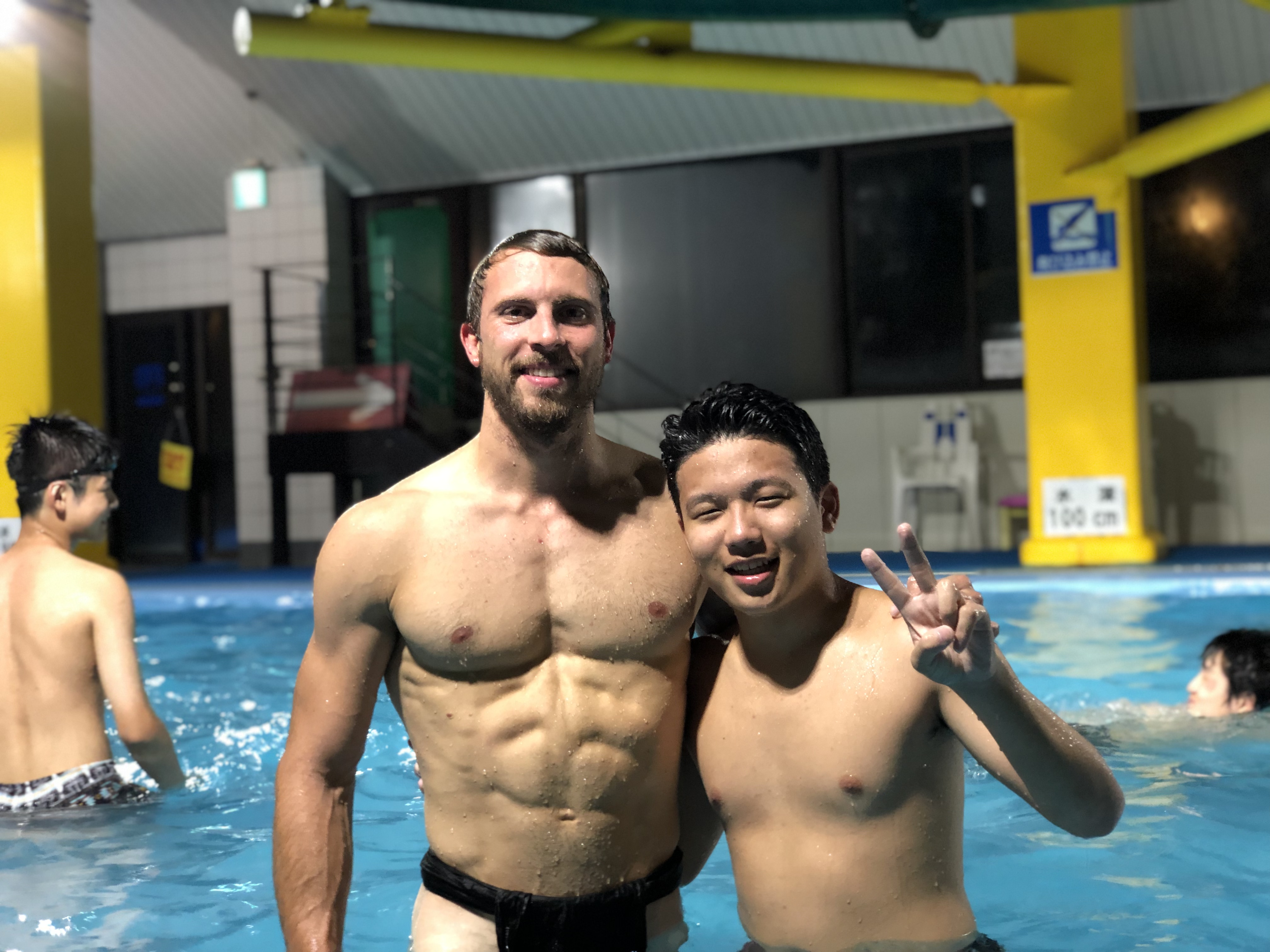 World Masters Championships gold medalist Mr. Jack dons Sugamo's traditional fundoshi loincloth for a demonstration of his brilliant swimming technique!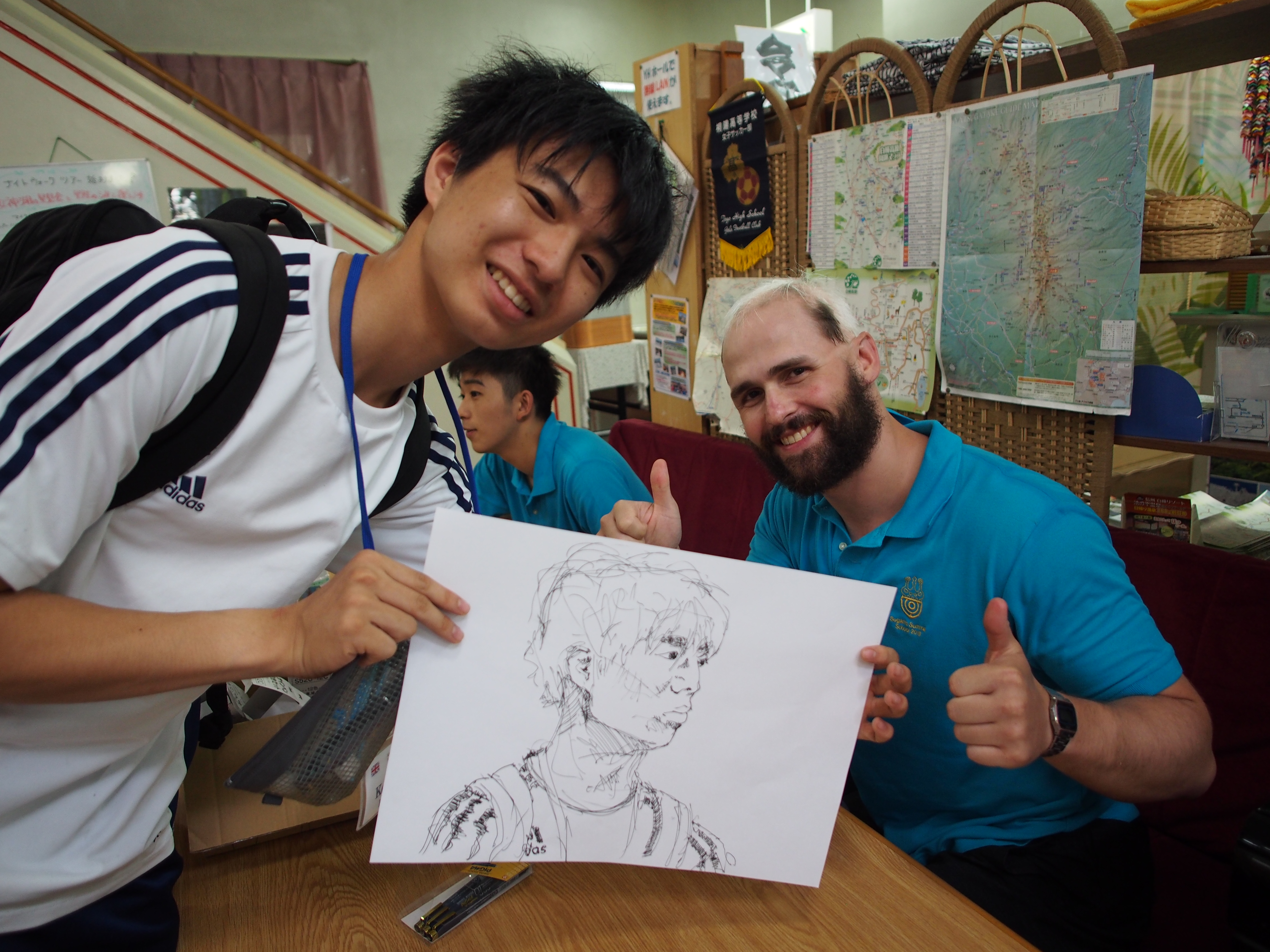 Mr. Ben, a translator and former lawyer who can speak Japanese and draws at a professional level, with a student who requested a portrait.
URL https://www.sugamo.ed.jp
Headmaster: Fujio Horiuchi
Address: 1-21-1 Ikebukuro, Toshima-ku, Tokyo 170-0012
Tel: 03-3918-5311
Access: 10-20 mins walk from the stations including Ōtsuka Station on the JR Yamanote Line and Toden Tram Line, Ikebukuro Station on JR, Seibu, Tobu, and various subway lines, and Itabashi Station on the JR Saikyo Line.
Student numbers: 576 Junior High School students, and 736 Senior High School students.
Website: https://www.sugamo.ed.jp/lp/english/
From the November 2019 issue of Juku Journal